Today is the first day we've seen any snow and let me tell you, it's put me in a festive mood! While I was decorating the tree, I watched an old 1957 TV special featuring Frank and Bing Crosby - Merry Christmas From Sinatra & Crosby - and it was fun! But the really neat feature of the DVD was that it had a 1961 Santa Claus Lane Christmas Parade from Hollywood on there... all the old celebrities, really old floats... It was nifty!

At any rate, last time we were here, Frank's career had picked up greatly, and he had found a new circle of friends - the original Rat Pack. One thing about Frank is that he liked to be around powerful people - Humphrey Bogart, Lauren Bacall, Judy Garland... that's something that would continue throughout his life, and especially with the second incarnation of The Rat Pack. But I digress...

This point in Sinatra's life - from about 1954 on through the late 1960's was extremely busy. Which is probably a good thing - see, Frank and Nancy had separated and their divorce was finalized in October of 1951 - and on November 7, 1951 - either 10 or 13 days after the divorce was finalized, Frank and Ava Gardner were married. Their marriage went about as well as their affair.. Ava actually got pregnant but aborted the child due to the nature of their marriage. In 1953 they separated and in 1957 they were finally divorced. Obviously, some of the busyness wasn't that great.

Another funny thing happened in 1953. In July of 1953, the Nevada Gaming Board denied Frank's application for a 2% interest in the Sands in Vegas. I haven't seen documentation as to why it was denied - but my assumption would be ties with the Mob. As you've seen in my other posts, the connected boys seem to follow Frank around everywhere. And it wasn't exactly secret. However, it is suspected that due to the influence of Jack Entratter, between 1954-1955, Sinatra was approved to a 2% stake in the Sands. And believe it or not, that wouldn't be his only venture into the casino industry. By 1961, Sinatra owned 9% of the Sands. But what happens to that will probably come in the next post.

Sinatra had wanted to own percentages in casinos for some time before he was allowed to own a share of the Sands - when he opened at the Desert Inn in 1951, he said reportedly that he wanted to own the Desert Inn and turn it into a successful classy resort. That obviously never panned out, but he had found out what it took to be an owner so he was prepared when the opportunity presented itself at The Sands.

Back to the fun stuff. By 1956, Sinatra was on top of the world. He had released 5 incredibly successful albums for Capitol Records, he had won an Academy Award for Best Supporting Actor in "From Here To Eternity", he had worked with Marlon Brando in "Guys and Dolls" and he had been nominated for a Best Actor Academy Award for his role in what some say was his best, most dramatic movie role ever - 1955's "The Man With The Golden Arm". Frank played Frankie Machine - a card shard that had a crippling addiction to heroin. His attempts to shake the addiction and avoid slipping back into the drug world while attempting to support his bedridden wife as well as true love, played by Kim Novak. His scenes portraying his detox from the heroin are said to be the best enactments of overcoming a drug addition or fix ever recorded. For the role, Frank spoke to physicians, psychiatrists as well as drug addicts to help him capture the every feeling, move and emotion of a man dealing with those kinds of inner demons. Simply put - his best work, according to many.

He also starred in a 1954 movie called "Suddenly" - Frank plays an assassin who takes over a woman's home in a town called Suddenly, California in an attempt to kill the President of the United States who is passing through town on a train. A very dramatic movie, Sinatra insisted it be pulled from theaters and not be shown after John F. Kennedy's assassination. He received a lot of criticism for the movie, but the role was played quite well and is one of my personal favorite Sinatra films.

Once 1957 rolled around, he had continued to release more work for Capitol Records, by now bringing in more of a swing, almost big band sound, to his music. In the past, especially with his Columbia recordings, they were very string driven, very orchestral. However, once the mid fifties rolled around, the country was ready to hear a more energetic side to music and Frank delivered. With his 1957 release "A Swingin' Affair", Sinatra proved he was at the top of his game with an upbeat version of "Night And Day", "The Lady Is a Tramp" and one of my very favorite songs, "I Wish I Were In Love Again" - about a man who is looking at the pros and cons of love. Actually a very entertaining song - look at the lyrics for the first verse:

The sleepless nights, the daily fights
The quick toboggan when you reach the heights.
I miss the kisses and I miss the bites,
I wish I were in love again.

The broken dates, the endless waits.
The lovely loving and the hateful hates.
The conversations with the flying plates,
I wish I were in love again.

Sinatra had a fantastic sense of humor, and especially in the mid fifties where he had complete free reign on his recordings, he showed us some of that humor. He even did a version of the kid's classic "Old Macdonald" but livened it up a bit (see, on this Old Macdonald's farm he had swingin' chicks who had curves everywhere and wiggles to spare).

Also in 1957, Sinatra signed a $3 million deal with ABC for The Frank Sinatra Show - a variety show featuring Bing Crosby, Dean Martin and many other of the most successful singers and entertainers as guests. He would also star in four other specials on ABC, sponsored by Timex, between 1958 and 1960. One of the most widely known specials is the "Welcome Home Elvis" special showcasing a duet between the two entertainers. It's available on DVD and an interesting and enjoyable watch.

His success and friendships continued to grow larger through 1959, when Frank had expanded his interest into the political ring. But not himself - John F. Kennedy. And in turn, Peter Lawford.

Peter and Frank had worked together previously - in 1947's "It Happened in Brooklyn" and they were civil to each other - until at some point while Frank and Ava were separated before the divorce, Frank found out that Peter and Ava had lunch together and threatened him with bodily harm. Between his friends' influence (namely Dean Martin) and the fact that Peter was married to Patricia Kennedy (Senator John F Kennedy's sister) and John was planning a run for President, hostilities were set aside and their "friendship" began again. It was Peter who brought Frank an idea for a movie...

I'm teasing, I know... You all know what's next... And have I got some stuff for you! You'll never see it coming! I'm actually very excited to get to the next post, so be expecting a pretty long post next time, my guess would be Wednesday at the latest!

But the fun stuff for tonight's...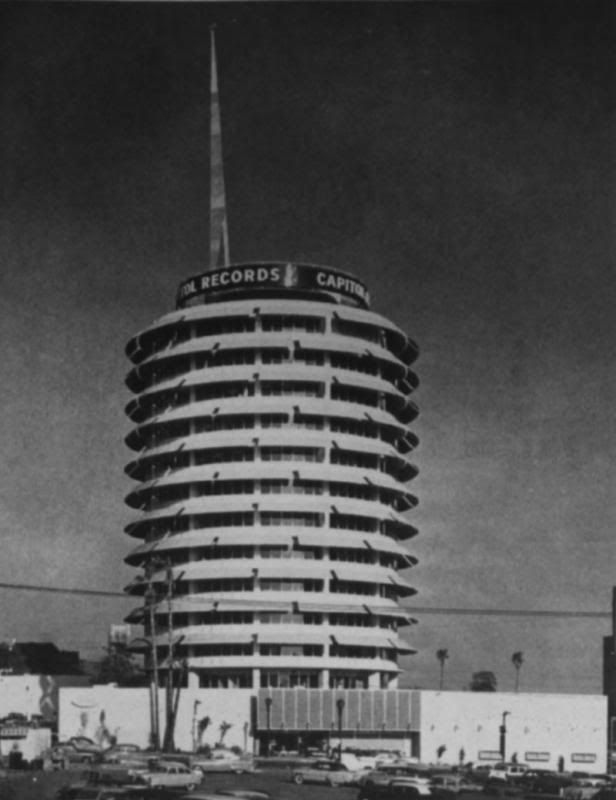 The Capitol Records Tower - still standing today - Where Frank called home in the 1950's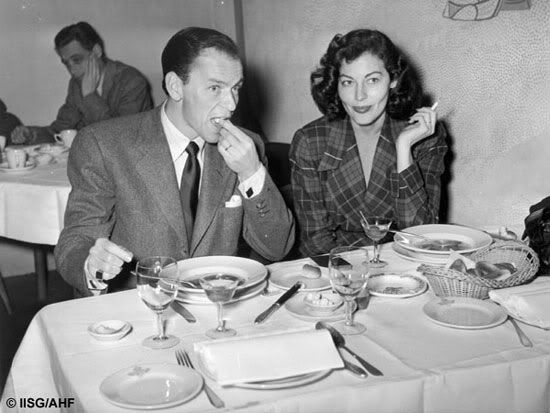 This shot of Frank Sinatra and Ava Gardner from 1951 - they would be divorced by 1957




Nelson Riddle working on an arrangement with Frank at the Capitol studios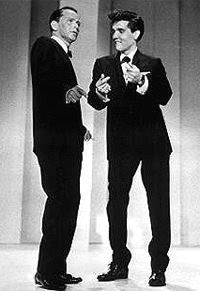 One of Frank's TV Specials - Welcome Home, Elvis!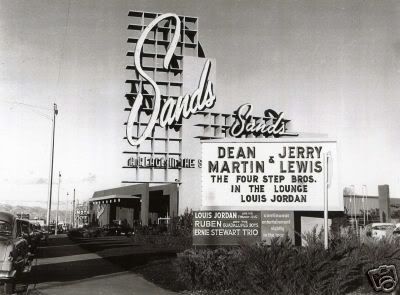 The Sands Hotel - just wait for it....




A shot of The Sands in 1954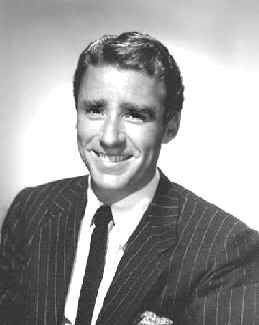 Peter Lawford - John F Kennedy's Brother in Law - and Frank's new best friend!




John F Kennedy and Frank outside The Sands

SO... come back soon and read ALL about Danny Ocean and his gang of paratroopers, The Vegas Invasion and Jack - the drama that ended too soon.

ALSO.... PLEASE PLEASE PLEASE take 20 seconds to VOTE for next month's subject... I picked the 5 hotels featured in "Ocean's 11" - The Flamingo, The Sands, The Desert Inn, The Sahara or The Riviera. Whatever one has the most votes by Midnight on NEW YEARS EVE, I'll research my tail off and showcase here, giving some history and photos of the property through the years. You can vote Here!