I'm baaaaaaaaaack!

So who wants to hear about the 60's?

Ocean's 11 was a huge success - not the best movie ever made in terms of cinematic value but for a good time, so great music courtesy of Sammy Cahn and Jimmy Van Heusen and a shot at Las Vegas in the swingin' 60's it was a great choice. Still is, actually, as I've watched it more times than I can count.

With the dawning of 1960, things were changing. Frank's good friend and fellow Rat Packer, Sammy Davis, Jr, was involved with Swedish born actress May Britt (pronounced My). Here it was - 1960 and a black man and a white woman were going to marry. Sammy made the wise choice in terms of wedding party - he asked Frank to be his best man. It was a very racist time however Frank had always been a pioneer for the rights of black people and desegregation. In that time, black performers in Las Vegas could perform at any Strip hotel however as soon as the performance was through, had to leave. They were not allowed to enter the casino or the lounge, stay in the hotel or go near the pool or any other public area. The one place black performers and people in general could stay was the north side of Vegas, past the rail road tracks. Those tracks were found heading up the strip past the Desert Inn and Sahara. Once there, you were in the "black" part of town. In 1955, they opened a hotel/casino specifically catered to a black clientele called The Moulin Rouge - but it closed after 9 months leaving no true entertainment venues or lodging options. At one point, Frank reportedly told Jack Entratter at the Sands that either Sammy stayed at the hotel or all of them would leave. And where Frank went, Dean, Sammy, Judy Garland, Joey Bishop and countless other stars went. Jack caved, Sammy stayed, and the desegregation of Las Vegas began at the hands of Frank. While he disputed that he played a major role, many credit him to be the leading the way.

Frank also helped Mr. John F Kennedy get elected as President of the United States. That was no easy task, especially when most of the world didn't want a Protestant President. That is when Daddy Kennedy, Joseph Senior, got in touch with Frank. Frank wanted desperately to get JFK elected and made it known. It was also very well known that Frank had 'connections'. So Joseph Kennedy got in touch with Frank and asked for a favor - for Frank to ask a favor of his connection Sam "Momo" Giancana and get the teamsters to vote for Kennedy. Frank asked, Momo obliged and there we have President number thirty five. (I really didn't try to rhyme that, it just happened that way).

One of the things that the Kennedy camp also asked of Frank was to NOT associate with Sammy and May and their wedding during the election. They felt that if a man in the position of Frank was shown supporting an interracial marriage (which was NOT supported at all at the time - there are some reports that they actually postponed their wedding once to appease Frank and Kennedy. Because of the support, or lack thereof, that Sammy received from Kennedy, he distanced himself from the campaign entirely and was removed from the guest list at the gala banquet upon his election. He did, however, marry May on November 13, 1960. Frank WAS the Best Man.

Musically it was a time for change for Sinatra as well. He had never been more popular - his recordings were hugely successful, his movies were drawing huge crowds - it was as if he were king of the world. Frank, however, was a little less than thrilled with Capitol Records, his home for the last 7-8 years. He wanted a new home where he could be more creative, get away from the concept albums which he perfected the technique of, and also play a bigger role in the production and management side. So on September 11 and 12 of 1961, Frank made his last recordings for Capitol Records. He went on to begin Reprise Records, his home for the remainder of his career. Just like in Vegas, where Sinatra went, everyone else went. The opening roster for Reprise artists was impressive - Sinatra, Dean Martin, Sammy Davis, Jr, Bing Crosby, Jo Stafford and one of my personal favorite musicians, Rosemary Clooney. Sinatra's first album under the Reprise label, "Ring A Ding Ding", was a huge success, stopping in at #4 on the US Billboard charts. His success continued to climb after that release.

Owning one's own recording company had it's perks, as Frank knew, and subsequently was referred to by a name that followed him throughout the rest of his life - The Chairman of the Board.

1962 - a year which will live in infamy. Sinatra, having helped get Kennedy elected, was a good friend of the first family. Well, all but one member - Robert "Bobby" Kennedy. Bobby served as the Attorney General for John's administration and knew of Sinatra's reported mob ties. He had also discovered the FBI files of Sinatra and some of his 'connections' and wasn't pleased.

Jack was supposed to be visiting Frank at his Palm Springs home for a period in 1962. For the event, Sinatra built a helipad, additional buildings and enhanced security of the property to ensure that Jack would have an enjoyable trip. Word was delivered by Peter Lawford, Kennedy's brother in law, that due to Bobby's findings in the FBI report, John F. Kennedy, a Democrat, would be staying at the home of Bing Crosby, a Republican, just miles down the road. That single event led to the end of Sinatra's rocky friendship with Peter Lawford and also pushed him to become a Republican.

Sinatra owned shares of the Sands hotel in Vegas, but that wasn't enough for him. So in 1960, he, Dean Martin, a gentleman by the name of Hank Sincola and another 'connection' Skinny D'Amato went in to buy a little seasonal lodge in Crystal Bay, NV - commonly referred to as the Lake Tahoe area, called The Cal-Neva. And that's where the fun begins.

That's also where we're stopping tonight. I know, it has been LONG overdue! But you're in for a real treat - when I update again, it will be a complete entry on the Cal-Neva with some personal stories because when I was on vacation in May, I went to Lake Tahoe, and I spent a good deal of time at Sinatra's Cal-Neva Lodge. You should see the pictures I have! But for now,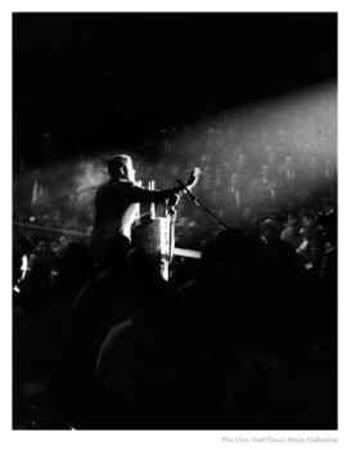 John F. Kennedy campaigning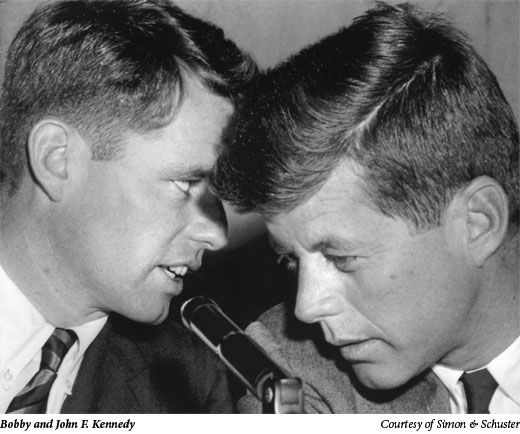 Bobby Kennedy and Brother John sharing a moment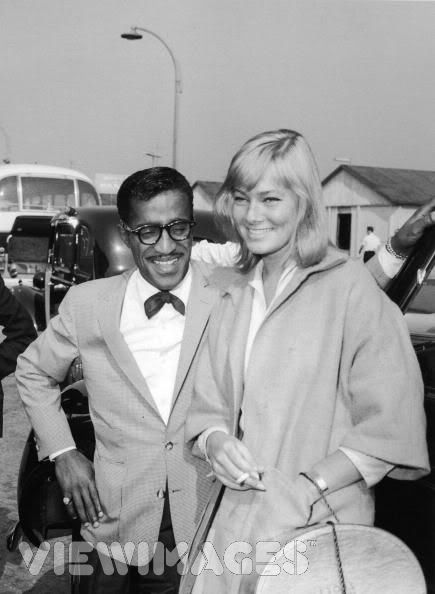 Sammy Davis Jr and the beautiful May Britt - a couple which encountered far too much hatred for love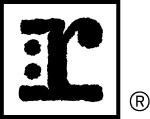 This is where The Chairman of the Board lives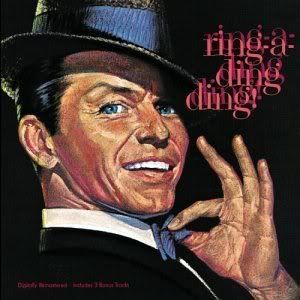 The record that started it all for Reprise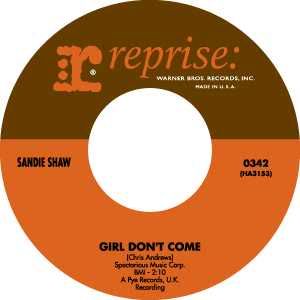 A '45' label - a smaller record that plays at 45 RPM and usually contains one song per side - basically a vinyl single! This is the label which appeared on the Reprise singles

And last but not least.... While there is no video footage that I have found, I did find audio. Frank had a popular song called "High Hopes" from a movie he was in called "A Hole In The Head". Once he got involved in Kennedy's campaign, he changed the words and here you have the song "Back Jack" - the song actually starts 20 seconds into the video so be patient.




And there you have it - the first update in far too long. I know the original plan was to finish the 1960's in one update but that's far from possible. So we're hoping that I can get motivated again (and find my vacation pictures) and get you a GREAT update on the Cal-Neva, and THEN try and wrap up the 60's. Once the 60's are over it'll be smooth sailing.

THANK YOU for sticking by me - I hope this lives up to your expectations. If there is something particular you want to see, let me know. Don't be afraid to comment (as so many of you have wanting to know where the hell I've been).... Until next time, I leave you with some advice.

Leave all your troubles at the door. If you're lucky, someone will break in overnight and steal them!