Please note: Due to a loss of internet connection, when I began writing this post it was indeed on December 12 - however I've been unable to post it until after 12 AM on December 13.

~~~~~~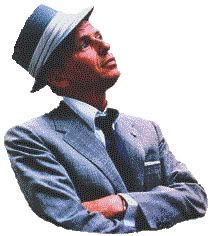 HAPPY BIRTHDAY FRANK!!!!!!!! You'd be 92 today, and you're missed greatly. As a birthday gift, the United States Postal Service has announced the design of a Frank Sinatra First Class postage stamp to be released next spring. I can't find the image of the stamp, but I do know that the image will be this classic shot of Sinatra, cool as ever in his gray-blue suit and fedora. His signature will be at the bottom of the stamp. The design was released at a Beverly Hills gala with his children Tina, Frank Jr and Nancy all in attendance, as well as his first wife, Nancy (Sr) Barbato. As soon as I can find an image of the stamp, I'll post it.

Oh, by the way... we now have 15 members!!!!! Only I would be excited about that. Welcome to all the new faces, and now, on to the latest chapter in Frank's life.

When we stopped last time, Frank's career was essentially over - no recording contract, no movie contract, his concerts were flopping, he was divorcing his wife Nancy, and his vocal cords had hemorrhaged leaving him with no way to perform and no work, and therefore no income. Having just begun a relationship with Ava Gardner, who was reaching a peak in her career, this was not an easy task to overcome for the two of them. As I sad in the last entry, at one point Frank had to borrow money from Ava to buy his kids Christmas gifts. Frank was a very proud, very Italian man. Failure was not an option for him, and somehow, he overcame and his career started looking up.

In September of 1951, Frank made his Las Vegas debut at Wilbur Clark's Desert Inn hotel on Highway 91, what is now known as Las Vegas Boulevard, or The Strip. The Desert Inn was opened on April 24, 1950 as the fifth hotel on the Strip - looking more like an airport than a hotel. The main building, which housed the casino, Painted Desert Room and lounges had a three story tower in the front, topped off by a green cactus lit by neon reading "Wilbur Clark's Desert Inn." At that time in Frank's career, he was having trouble holding on to a piano player. The rest of the orchestra he had no problems with, but finding a piano player to gel with his personality, work ethic and performance style was rare. One of his friends, famous song writer Jimmy Van Heusen, recommended a very talented young pianist who also happened to be playing at The Desert Inn - Bill Miller. The two met and Bill ended up serving as Sinatra's permanent pianist for almost 50 years. When Sinatra died, Bill played their classic saloon song "One For My Baby (And One More For The Road)" at his funeral. He then went into retirement for three years, and eventually came out of retirement to play piano for Frank Sinatra, Jr until he died in 2006.

The songs that feature Bill Miller the best are his slower ballads and what Frank always called Saloon Songs, or drunk songs. Sinatra during one of his live performances, introduced his best known saloon song, "One For My Baby" as such:

This is the part of the program where we sing a drunk song. Drunk songs are usually done in small bars and bistros in the wee hours of the morning. Usually talked or sung by a fellow who's got problems, like his broad flew the coop... with another guy and all the bread... So if you will assume the position of a bartender, this is how these guys behave.

If you click the cut at the bottom of this post, in addition to numerous pictures, you'll also see a live performance of Frank singing "One For My Baby (And One More For The Road)"

Another classic saloon song is the haunting "Angel Eyes" - with it's last line "Excuse me while I disappear" as it fades to nothing serving as the closing song in many Sinatra performances on stage.

His comeback was short lived, however. He would have some performances off and on, but he wasn't attracting the crowds or the attention that he used to. He then found out that they were planning a movie adaptation of "From Here to Eternity." And he wanted in. Badly. Unfortunately, the studio didn't want him. After getting Ava Gardner, a few mob ties and even Jack Entratter, who served as the General Manager, an owner and the manager of all entertainment at the Sands Hotel in Las Vegas, to get Columbia Pictures to hire him in the role of Maggio, he finally got in but only, so they say, because the originally planned actor backed out of the picture. There has been a lot of speculation over the years of what actually got him the role in the film - some say Ava was the key factor and other say the Mob. Given the fact that his ex wife, Nancy, was the niece of a Mob man, he had several connections with the Mob in various parts of the country (and would later use those ties to own a part of the Sands as well as elect John F Kennedy to office), and even Mob front man and close friend Willie Moretti shoved the barrel of a gun in Tommy Dorsey's mouth to release him from his contract so he could go on his own, I'd say it is highly more likely that he got the role through Mob connections. With the film being released in 1953 to rave reviews, and all of the principle cast receiving Oscar Nominations, Sinatra was headed for the top once again. Of course, it also helped that the role of Maggio earned Sinatra his only Academy Award, for Best Supporting Actor in 1953.

With the success of "From Here to Eternity" and the Oscar win, Sinatra also proved he couldn't be beaten in the musical world either and was signed to Capitol Records. With Capitol, he truly honed and developed his signature sound, and also created the "concept album" that would serve him throughout the rest of his career. A great example of a concept album would be 1958's release of "Frank Sinatra Sings For Only The Lonely" - a song of nothing but ballads, love songs, and the infamous drunk or saloon songs. Both "Angel Eyes" and "One For My Baby" were issued on this album. One of his more popular concept album would be 1958's release of "Come Fly With Me" - featuring songs related to travel or foreign places in some way. One thing that most people don't know, turning back to the "Only The Lonely" release, is that Sinatra was also an artist/painter and he created the cover art for that album himself. He even received a Grammy award for "Best Album Cover."

Releasing a steady stream of at least one album a year on Capitol's label, as well as starring in several movies, mostly musicals such as "Young At Heat" with Doris Day and then securing a role in the highly successful "Guys and Dolls" with Marlon Brando in 1955, Frank was again on top of the world. And here's where the Rat Pack comes into play.

When most people hear "The Rat Pack" they assume Frank Sinatra, Dean Martin and Sammy Davis, Jr are the rats you're speaking of, but it goes far deeper than that.

In 1949, Frank moved from Toluca Lake. CA to Holmby Hills, CA - just blocks away from Humphrey Bogart's home. Bogart and his wife, Lauren Bacall were the quintessential Hollywood couple and their attraction to other elite members of Hollywood royalty was pure legend. They had an elite group of friends who would gather for drinking, card games, gambling and in general carousing. Frank and Humphrey had known each other for some time, and had been to a few of their "meetings" but after his popularity picked up, and after his Oscar win, he really got to be with the In crowd. Frank, Bogart, Bacall, Judy Garland and her husband Sid Luft, Swifty Lazar (Who was Humphrey Bogart and Lauren Bacall's talent agent - as well as the agent for Gene Kelly, Ernest Hemingway, Cary Grant among many others), Nathaniel Benchley (Who was an author - and also the father of Nautical Terror author Peter Benchley), David Niven (Who was a very popular actor from the 1930's to the early 1960's, also appeared the later Pink Panther movies), Katharine Hepburn (Who was a very successful actress, best known for her work with Spencer Tracy), Spencer Tracy was also included, George Cukor (Who was a highly successful film director - he was originally hired to direct "Gone With The Wind" but was fired after less than three weeks of filming), Michael Romanoff (A man who made a living claiming to be someone he wasn't - he most notably claimed to be Prince Michael and owned a popular restaurant) and Jimmy Van Heusen (Who was a very talented composer/song writer - teamed with Sammy Cahn, they created some of the most beautiful and popular songs for years, including some specifically for Sinatra. They won three Academy Awards for their collaborations, all of which Sinatra sang at some point in his career and was well known for - "All The Way", "Call Me Irresponsible" and "High Hopes". Sinatra had special lyrics created for "High Hopes" and performed it for John F Kennedy's campaign, but we'll get into that soon). The story is that when all of these guys came back from a weekend in Vegas, Lauren Bacall said to them "You look like a goddamn Rat Pack!" And so that's what they became, The Rat Pack. Another story of how they got their name was from Judy Garland and Sid Luft. Their home was used as a meeting place for The Rat Pack, so it is said by some that the name came from "The Rat Pack In Holmby Hills" - the town where they lived.

Believe it or not, they even had titles and positions in the Pack. Frank Sinatra somehow became the "Pack Master." Judy Garland was the First Vice President. Lauren Bacall was titled the "Den Mother." Sid Luft, Judy Garland's husband was the "Cage Master." Humphrey Bogart was the "Rat in charge of Public Relations" while Swifty Lazar was labeled the Recording Secretary and Treasurer and Nathaniel Benchley had the position of Historian.

And so the legend began - The birth of the Rat Pack, and the re-birth of Frank's career. Things are finally looking up. So next time, we're going to take a look at the swingin' years - the late 1950's through The Rat Pack that we all know and love, as well a dabble into JFK and Marilyn. There's still a LOT of stuff to cover so be prepared - the posts probably aren't going to get any shorter. On the plus side, like with this post, you'll probably see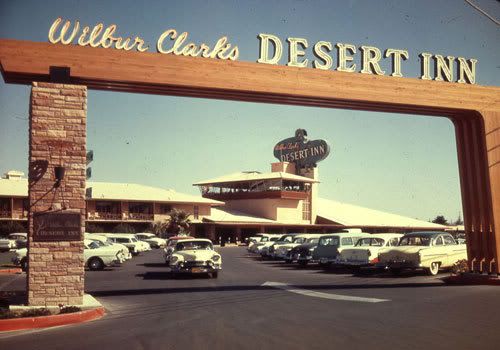 Wilbur Clark's Desert Inn - as it appeared when it opened in 1950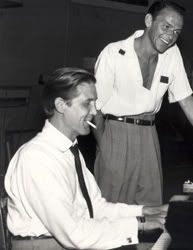 Frank Sinatra and Bill Miller - his pianist for over 45 years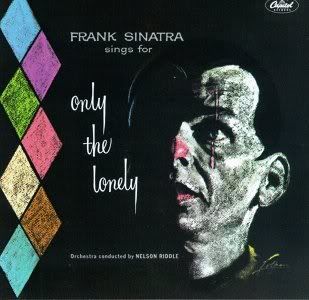 The album cover that won Frank a Grammy Award for "Best Album Cover" - Frank Sinatra Sings for Only The Lonely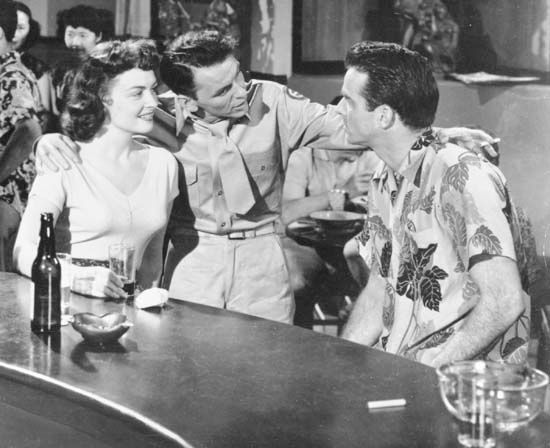 Donna Reed, Frank Sinatra and Montgomery Clift in "From Here To Eternity"




Frank Sinatra and Donna Reed with their Oscars for Best Supporting Actor and Actress for "From Here To Eternity"




One of the hang outs of The Rat Pack - Judy and Sid's home in Holmby Hills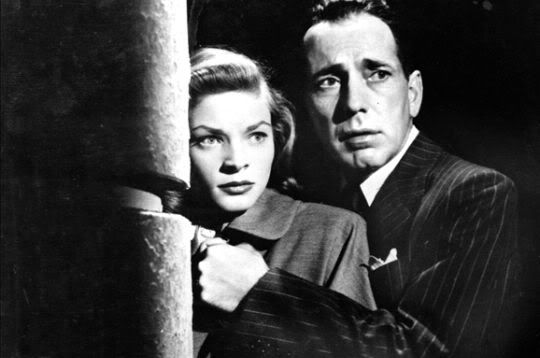 Humphrey Bogart and Lauren Bacall - Bogey & Bacall - the founders of The Pack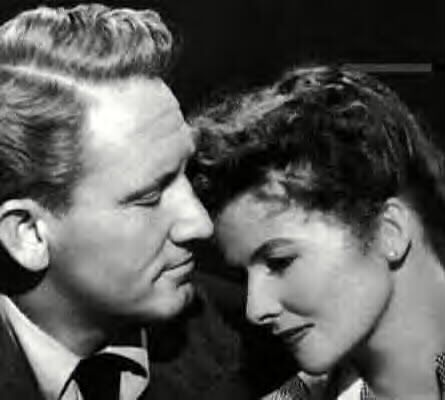 Katharine Hepburn and Spencer Tracy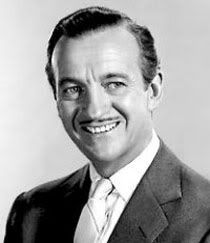 David Niven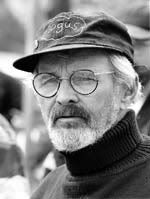 Nathaniel Benchley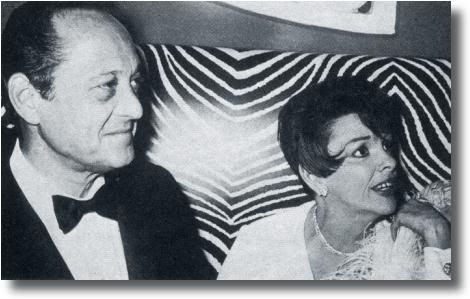 Sid Luft and Judy Garland - circa 1967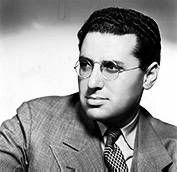 George Cukor




Jimmy Van Heusen at the piano, Sinatra at the microphone. The beginning of a LONG partnership between Jimmy and Frank. I can't recall who the other gentleman is. Sorry!


The Video...



See you next time kids!